 Client
&

Product Overview

Smart Gardener is an online vegetable garden planner to simplify gardening for anyone who wants homegrown /farm produced, healthy and delicious food to be part of their lifestyle hasslefree. It combines indigineous knowledge with modern technology and can be used to plan small home gardens as well as large scale farms.
ROLE
Android & IOS Development
Project Management
QA
The

Challenge
01

LOT OF VARIABLES

Every gardening space is unique and presents its own challenges. There are a lot of variables that go into planning a garden like stretch of land available, type of soil,orientation to the sun, number of hours of sunlight, type of crops that can be grown etc.

02

WHAT, WHEN, WHAT & HOW

What to grow, when to grow, where to grow, how much to grow.

03

TIME CONSUMING

Planning a garden is a time consuming and ongoing process and can be counter intuitive/slippery slope if not done properly.

04

TIMELY

Each of the crops have to be timed to give maximum produce and at regular intervals.

05

TRICKY INITIAL COSTING

Initial costing of setting up a garden can be a tricky topic, especially if a person has no prior experience in setting up a vegetable garden.

06

TEDIOUS & CUMBERSOME TRACKING

Keeping track of all the steps to care for plants and doing them on time becomes a tedious and cumbersome process.

07

HARD TO FIND INFORMATION

Comprehensive and specific information about a particular cultivar/ plant variety are hard to come by and one has to do a lot of searching.
"To overcome all the above problems, Smart Gardener is the place to collect, calculate and create a smart personal profile of your garden just for you. A well-thought out planner that can be accessed from your computer, Ipad, and smartphone."
The

Solution

Personalized Vegetable Garden Planner

Smart Gardener does all the hard work for you. We collect, calculate and create a smart personal profile of your garden just for you. We provide custom garden plans with easy online tools to plan a layout for your garden.
The Right Plants for You

Using your zip code and number of people in your house we create a profile of your growing season .We tell you which plants are right for your garden according to your microclimate and what you need to do to take care of it.
An Optimized Vegetable Garden Plan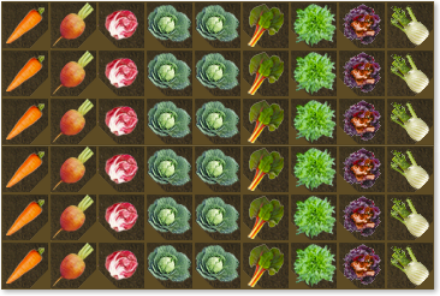 We give you a really easy tool to create your layout. Your vegetable bed layout includes options from in the ground , raised beds or in containers on deck . You can arrange your garden by moving resizing and rotating shapes around. You can see your garden layout in under 5 mins .When you are ready to start selecting your plants, a smart gardener gives you personalised recommendations along with ways to find them.
Cost effective optimisation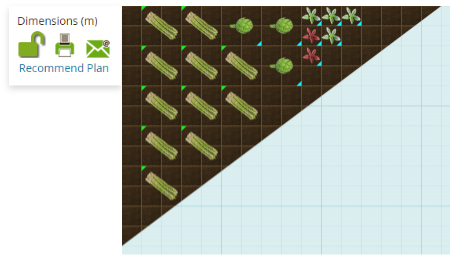 Once you have chosen your plants smart gardener transforms your layout into your optimised plan based on your need .Your garden is optimised for how many plants you need for your household appropriate spacing , companion planting and cost effective solutions are given.Our app gives you personalised recommendations along with ways to find them. Smart gardener makes purchasing your plants and products from our partners just a click away.
To Dos Just for Your Garden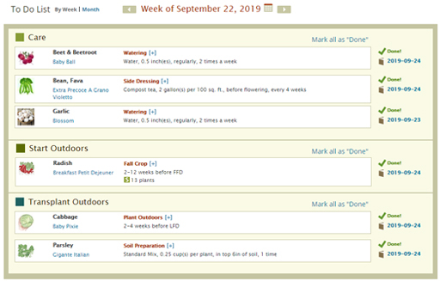 From the moment you receive your plants we calculate and keep track of all your to dos.
View the to dos at glance and get weekly emails and mobile reminders telling you what to do and when. Our app has an inbuilt inner active journal to track your progress. So you have a record you can use for a season or from year to year.
A Garden Journal That Keeps Track of You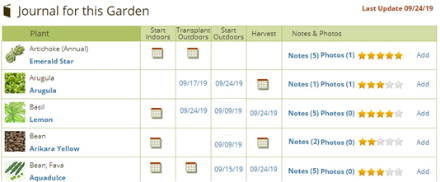 We have a comprehensive repository of information about each plant variety. You can click on the plant variety's name to access it's plant guide to get more details. You can also refer to the how to guide to know everything about organic gardening. You can also add your own notes and photos easily to the journal.
Signature garden feature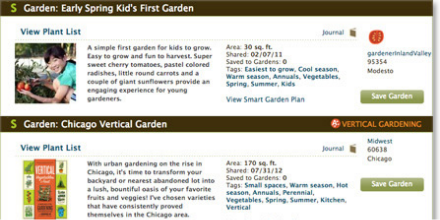 Our app has another unique way to get your gardens up and going and keep you motivated all throughout the journey via the signature gardens feature where chefs , celebrities and smart gardeners create gardens to share and inspire all of us.
RESULTS &

IMPACT
Personalize Gardening

The SmartGardener planner allows users to personalise our gardening experience by its custom made features which allow us to upload photos and then continue to add plants, trees and shrubs.

Best Plants Recommendations

Our app can determine both climate and soil conditions beforehand, so that the best plants could be recommended by the customize Smartgardener design tool.

Provides Garden Visualizations

It can keep track of information and can provide garden visualization for all four seasons.

Economical

It is economically priced.

Guidance at each step

It offers guidance at each step of the gardening journey and tells you when to apply fertilizers, when to harvest vegetables etc.
TECHNOLOGIES

USED
Ruby on Rails

React

React Native